Here is the schedule for Elementary Basketball in Scobey on Saturday (1/28)


Good Afternoon: There will be a PAPA meeting (Parents for After Prom Activities) on Thursday, January 26 at 7 pm in the Library. This is for parents of children grades 8-12, but any parent who wants to help plan activities or prizes for the After Prom Party is welcome to attend.

Elementary Basketball practice today (1/23/23) for both boys and girls will be at 3:30 pm CST.

The Pep Band bus will leave Grenora @ 3:30 today (1/20/23) for the games in Westby.

Attached is the schedule for Elementary Basketball on Saturday in Grenora (1/21)


Donkey Basketball tickets are going fast and we know some of you still haven't had a chance to buy them for your family. Therefore, we are sending home forms with K-6 students to prepay for tickets ($10 each and preschool is free). There will be a "Will Call" table to pick up your advanced purchased tickets. On Monday, tickets can still purchased at the door but for $12. These forms must be returned tomorrow (Friday, Jan 13) with payment! It is going to be so much fun!! Remember, the event is Monday, Jan 16 at 7:00 (with a free will donation meal from 6-7 p.m.) email Stephanie Paine:
stephanie.paine@gpsd99.org
if you have questions.


High School After-School Program on Jan. 9th Mr. Rudningen and Mrs. Quimby would like to announce that on Monday, Jan. 9th, the High School After-School Program kicks off. The program is for 7th – 12th, Mon-Fri from 3:30 – 4:30 pm. The goal is to provide students with a place to work on homework of practice skills. As the program finds it's feet, activities & personnel will be added. Until details are worked out, students are responsible for their snacks & drinks. We appreciate your patience as we work through any hiccups that may & will pop up. Please do not hesitate to call the school if you have any questions.

Elementary basketball practice for both boys and girls will be at 5:00pm CST in Grenora tomorrow (1/5).

Donations are still being accepted for the Used Book Drive! Bring your donations to the school library or the office anytime before 1:00 pm on January 7th. Come and shop at the Used Book Sale from 1:00 pm-7:00 pm CDT and during the JV and Varsity basketball games on Saturday, January 7th! Hope to see you there!

Game schedule for Tonight in Westby JV Girls at 5:30 cst Varsity Girls at 7:00 cst Varsity Boys at 8:30 cst Co-op bus will leave at 3:45 cst Go Thunder!!!

The Snow Ball dance will be on Monday, January 2, 2023. 7-8 grade will be from 7-9 pm and 9-12 will be from 9:00-12:00. Please email Mr Rudningen with any questions.
aaron.rudningen@gpsd99.org

Reminder tonight for basketball in Grenora vs. Divide County, there is no JV boys game. Girls JV will start at 5:30pm CST. Varsity Girls at 7:00pm CST and Varsity boys at 8:30pm CST.

7-12 Christmas Dress Up Days: MONDAY-Christmas Pjs TUESDAY-ugly sweater/ flannels WEDNESDAY-Christmas in July.

Third try has to be the ticket! Tomorrow, Monday, December 19, we plan to conduct our Market Day. It will be in the cafeteria from 11-12:30. Lefse, Italian Soda, Christmas Crack, Oreo Bombs, Chocolate Chip and Sugar Cookies and Pikku Pulla (Finnish Sweet Bread) will be for sale, prices are in this image (clockwise). See everyone there! Thank you!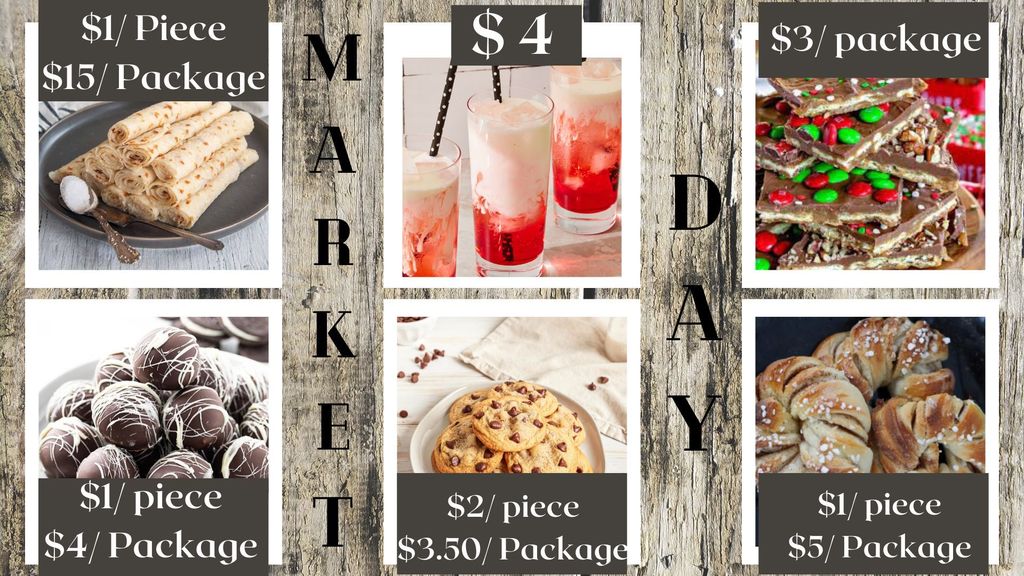 Reminder: The K-12 Christmas program will be tomorrow, Monday, December 19 at 7:00. Please dress in Sunday best and be in your classrooms by 6:30. Parents: Music boosters (parents of music students) plan to serve bars after the K-12 Christmas concert on Monday December 19th. For this event we are asking booster parents of high school students to bring bars and to help with the set up and clean up. Please use the sign up sheet attached! Your help is greatly appreciated.
https://docs.google.com/spreadsheets/d/1QQ2aGy07_kZNfRjKtknoh4VIk9vqNfj_GWy15NvZ484/edit?usp=sharing

NO WRESTLING THIS WEEKEND The JH tournament in Minot has been canceled. I haven't heard anything from the girls tournament but we are pulling out of that one as well. Stay safe and warm, see you on Monday at practice. Coach Jespersen

⚡️Games vs. Scobey POSTPONED⚡️ Tonight's basketball games vs. Scobey will be postponed due to the weather and road conditions.

Good Morning: Due to blizzard conditions and impassable roads there will be NO school or activities today, Friday December 16. Stay safe and Warm! Mr Rudningen

Good Evening: Grenora School and Buses will be starting 2 hours late tomorrow, Friday, December 16. Stay warm and safe! Mr Rudningen