2/3 grade music lessons and songs can be found on our school website
www.grenorapublicschool.org
. Click on DOCUMENTS.... and you should see the folder for 2/3 music. Look in there for songs we are working on!


Due to logistics problems associated with the coronavirus in selling and collecting tickets for the fishing raffle, the April daily drawing will be postponed to May. This will give everyone more time to buy tickets and we'll be ready to fish when our social distancing is lifted! Thanks for your continued support, Grenora Public School Foundation

Reminder: Parents have to be with to check out electronic devices. Pick up time today is 11:30-2:30 and 4:00-5:30

Good Evening We will have curbside pickup tomorrow from 11:30-2:30 and from 4:00-5:30. Anyone checking out an electronic device will have to come to curbside pickup. All Bus routes will run tomorrow to deliver materials to students. Grab and Go Lunches can be picked up from 11:30-12:30 and they will also go out on all buses for country students. Please email your teacher if you have any questions. We are working on getting an teacher contact list out to all of you.

Reminder to those of you who live in town and signed up for grab and go lunch, pick up is now. It will be daily 11:30-12:30 come to east side of north parking lot. (FACS DOOR)

Good Evening Everyone, We will begin to get school materials out to you this week. 7-12 students please check your gpsd emails. Remember your username is
firstname.lastname@gpsd99.org
. Teachers have been sending out information. Grab and go lunch will start tomorrow and run from 11:30-12:30 on the southeast side of the parking lot. Buses will deliver to country students Tuesday: Grab and Go lunches continue. Material pickup is from 11:30-2:30 and 4:00-5:30. If you are checking out electronic devices you have to come to the school to check them out. This is a transition week! Please communicate with you teacher and the office if you have problems or questions. I will continue the daily updates! Have a great evening everyone!

Good Evening Everyone, Governor Burgum has closed schools to students indefinitely. Prior to his decision, the district had decided to call off school through April 6th. We wanted to give families time to prepare for childcare. Now that we are under Governor Burgum's executive order, we will not have to use the days we had built into our school calendar. The staff at Grenora Public School has been working hard at creating a distance/online academic platform so our students will be able to continue their learning during this pandemic. Transitioning from face-to-face learning to distance/online learning is going to be a challenge for all of us. I ask for your patience and support during this time. We are planning to begin that transition next week starting Tuesday, March 24, 2020. This will give us time to work out any issues before the mandatory April 1st date set by the Governor for having plans in place. We have compiled a list of students who need electronic devices and internet access. If you have not yet contacted the school regarding a need for either of these items, please do so as soon as possible. Our main concern through all of this has been the health and wellbeing of all students, employees and the community. Teachers will be reaching out to students and families to explain how they will be connecting electronically. If you have any questions, please contact teachers or the office. All staff email addresses are available on our website at
www.grenorapublicschool.org
and a list of staff telephone numbers will be given to families to ensure everyone is able to stay connected during this transition. The teachers are planning by the week--that schedule runs from Tuesday to Tuesday. The delivery and pickup of materials will happen every Tuesday. The following will be the weekly schedule: Saturday/Sunday: Teachers will be gathering all materials that students will need for the first week of distance/online instruction. Monday: 1. Staff will bag and label all materials and prepare them for curbside pickup and/or delivery to bus families. 2. On March 23rd the grab and go lunch program will begin. Curbside pickup will take place between 11:30-12:30 and will be located on the Southeast side of the parking lot. Rural grab and go delivery will begin at 11:30. We will be practicing social distancing and leave the lunches by the front door. School buses will be used for this delivery. If you have not yet signed up for the lunch program and would like to, please contact the office as soon as possible. Tuesday: 1. Grab and Go lunch program will continue. Schedule will be the same each day. 2. School materials will be ready for pickup at curbside pickup 11:30-2:30 and 4:00-5:30. Please contact the office if you cannot pick up materials during those times. School materials will be delivered to the homes of bus families during the rural lunch delivery starting at 11:30. If you are in need of an electronic device, a signed agreement for Student Check Out of District Owned Computer, Tablet or Device will be required prior to check out. These can be signed during the curbside pickup hours. Wednesday-Friday: Instruction/at home work will begin and continue on the weekly schedule Consecutive Tuesdays: 1. Completed Student work will be dropped off/New work picked up during the curbside times for in town students. Rural student work will be exchanged during the scheduled daily bus deliveries. 2. Electronic student work will be exchanged via email or google classroom as required per teacher. Reminders will be sent a day ahead for these exchanges. All school activities and events have been postponed at this time. The school and all classrooms are currently going through a deep clean. Please continue to check your email, text messages, phone messages, district website and district facebook page for information that is changing rapidly. This is an unprecedented situation that is continually changing and we are making plans for those changes as they come to us. Thank you for your patience and understanding during this time and keeping our school safe! Aaron Aaron Rudningen Superintendent/High School Principal Grenora Public Schools

In an effort to combat COVID-19 Grenora Public Schools will be closed until Monday April 6, 2020. With the health and wellbeing of all students, employees and the community in mind we will be taking these actions. A letter will follow this post via email, website and facebook.

The Grenora Public School District is preparing for the possibility that school closures will be extended beyond March 20th. If you answer YES to any of the following questions please let us know by email @
grenorapublicschool@gpsd99.org
, by calling 694-2711 or private message on Facebook. #1. Would you utilize a daily lunch provided by the school in a grab and go manner or delivered to our rural students? #2. Are you without internet access at home? #3. Are you without a home computer or tablet your student could use in the event online classes we offered? Please include each student's name and grade level in your response.

There will be NO SCHOOL at Grenora Public School March 16 through March 20. Also NO community access to weight room or gym during this time. Thanks

Good evening, due to changes to recommendations from the department of health and our recent state basketball trip to Missoula where there are cases of Corona Virus we will not have school on Monday, March 16 At Grenora Public school. I will be in contact with the Governor's office tomorrow about the remainder of the week. This situation will remain fluid as information is passed to us. Thank you!
Sorry for the late notice. But the North Dakota Activities Association has cancelled all events for the time being. This means that the High School Choir will NOT be going to festival tomorrow (March 16th). The Middle School Festival has ALSO been Cancelled for Friday 03/20.

Good Afternoon Everyone, I hope you all enjoyed Spring Break! School is on as scheduled tomorrow. I have been in close contact with the ND Health Department and the Governor's office. We will continue to keep you informed and updated. Please refer to the document I sent out last week regarding signs and symptoms. Please contact us with any questions or concerns. 701-694-2711 or
aaron.rudningen@gpsd99.org


🏀🏀⚡️⚡️ATTENTION ALL THUNDER FANS!! Join us Tuesday, March 10th in sending off our Lady Thunder to the MT Class C State 🏀 Tournament!!! The Thunder Bus will be departing the Grenora School's North Parking Lot @ 3:00 pm CST Tuesday. Good luck ladies!! 🏀⚡️⚡️
Middle School Festival Friday March 20th. Grades 5,6 & 8 will be going. Buss leaves Grenora at 9:00 a.m. All students are expected to dress NICE for this event. Students SHOULD be back in time for buses to run.

The Lady Thunder are STATE BOUND!!! CONGRATULATIONS LADIES!!! They will play on Thursday March 12th at 12:00 mst in Missoula!!! So proud of you all!!!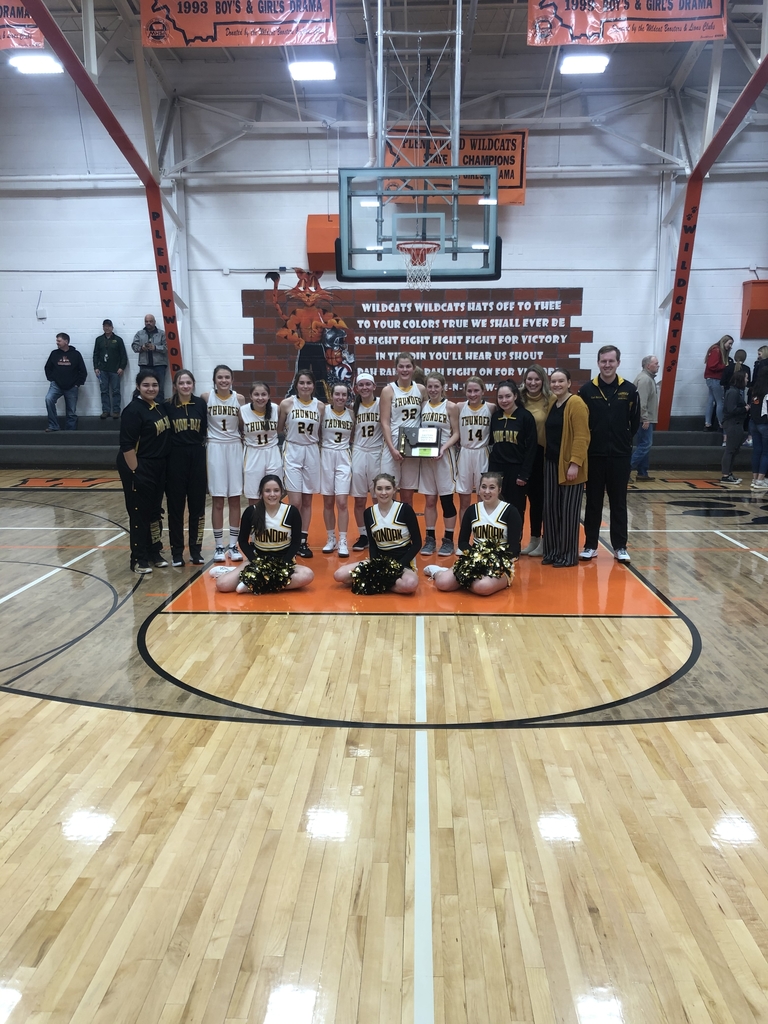 Pep Band Bus leaves Grenora today (o3/o2) at 5:00 CST.

The Thunder girls will be playing in the challenge game tomorrow (Monday, March 2) at 7:00 pm cst in Plentywood! Let's fill the gym and cheer on the girls as they play for a trip to the state tournament.