SPECIAL SCHOOL BOARD MEETING SCHOOL BOARD AGENDA Friday, May 8, 2020 8:00 pm Join with Google Meet: meet.google.com/ddn-mcsw-hfw Join by phone: ‪+1 319-449-0369‬ PIN: ‪797 853 166‬# Call to Order a. Executive Session: Attorney consultation regarding employee discipline. N.D.C.C. 44-04-19.1(2). b. Employment of Jennifer McNamara c. Employment of Amy Johnson Adjournment

Congratulations AARON SCHMIT, you are the May 6th Fishing Raffle Winner!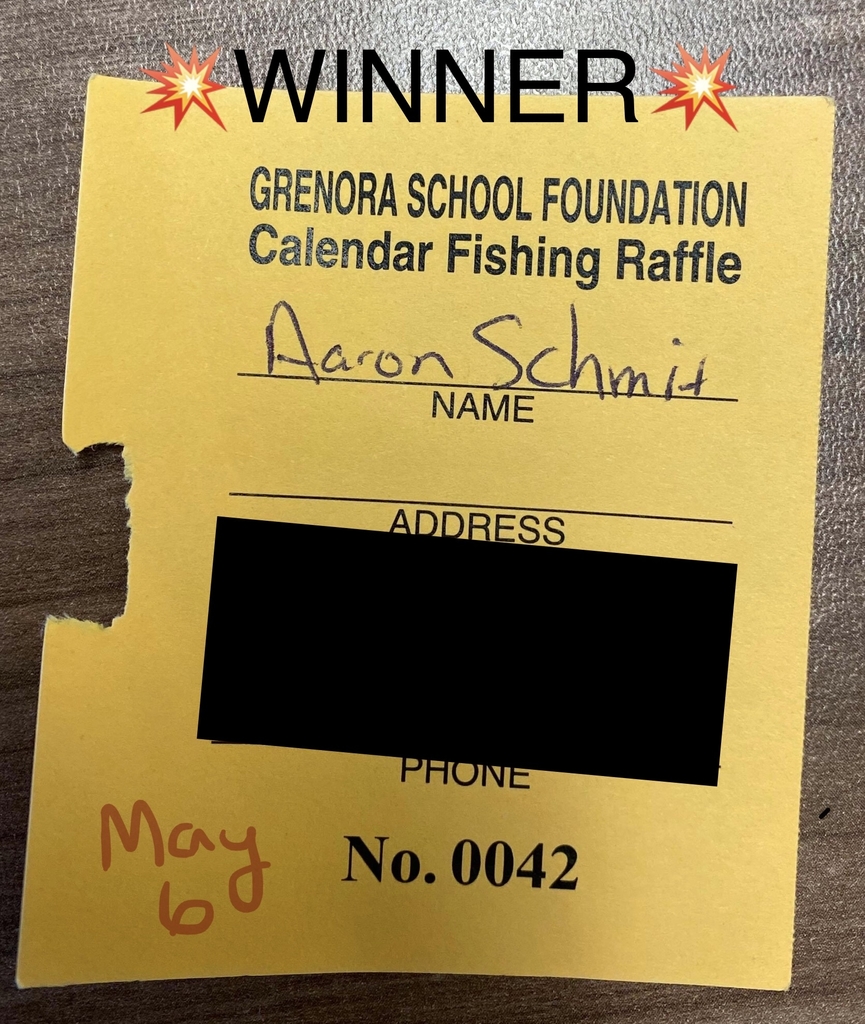 Congratulations RON LAQUA you are the May 5th Fishing Raffle Winner!!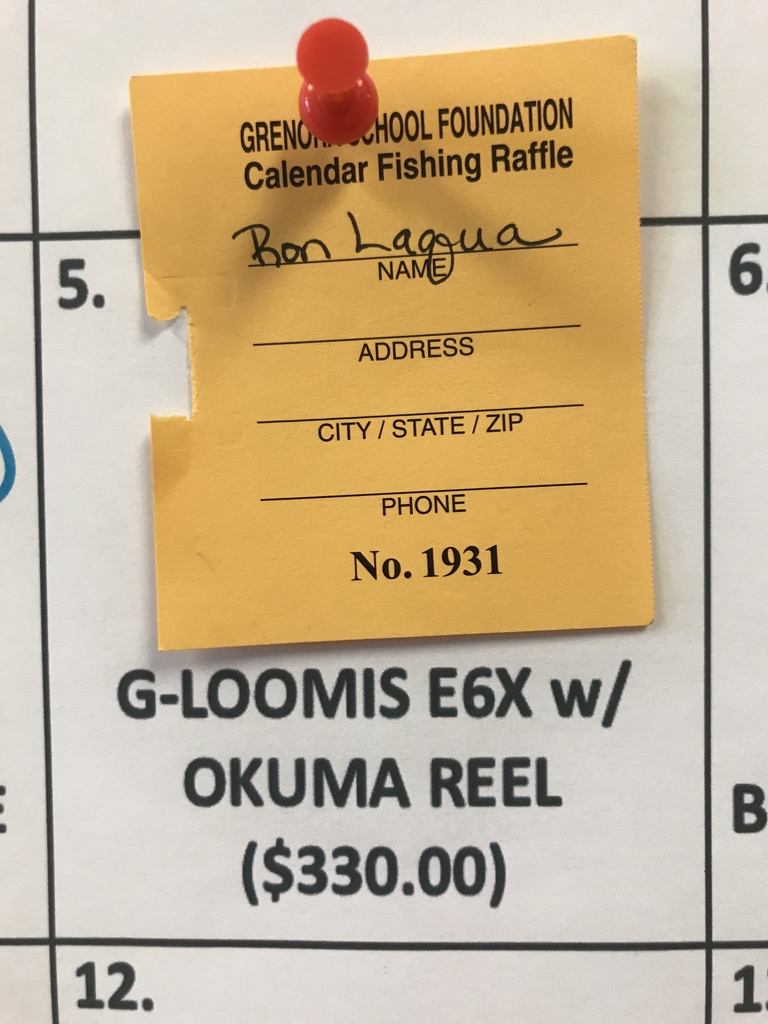 Monday May 5th Facebook Update: HAPPY TEACHER APPRECIATION WEEK!
https://www.facebook.com/grenorapublicschool/videos/2765191553602892/
There will be a meeting for Seniors and their Parents: Wednesday at 9 a.m. or 8 p.m. or Thursday at 8 p.m. You only have to attend one of these meetings. Let Mr. Rudningen know if you didn't get a meeting invite. Special School Board Meeting: Tuesday May 5th at 7:00 p.m. To call in dial: 1-475-222-5124 Code: 536963554 Please let us know if you have any questions! Have a great night!

Congratulations JEFF NOVOTNY you are the May 4th Fishing Raffle Winner!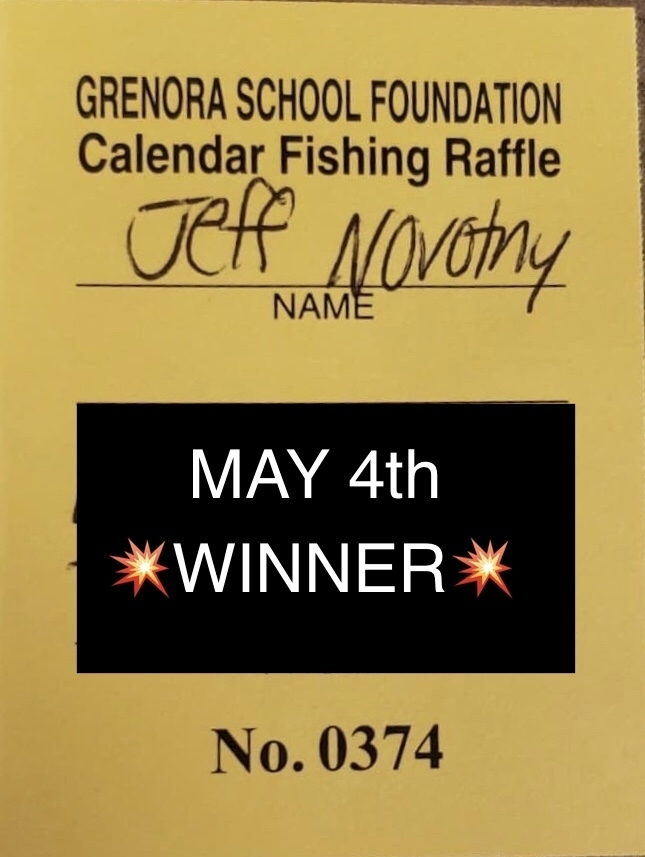 Congratulations MATT JEANNOTTE you are our May 2nd Fishing Raffle WINNER!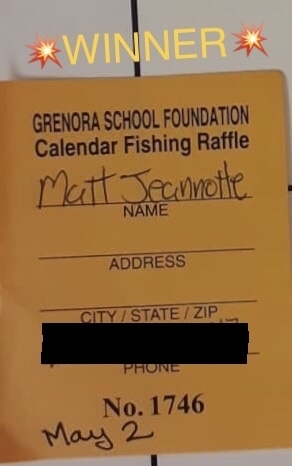 A huge THANK YOU to all who bought tickets for the Grenora Public School Foundation Fishing Raffle! We appreciate all the support towards the Grenora Foundation and Grenora School. TICKETS ARE STILL AVAILABLE by contacting the Grenora School @ 701-694-2711. Good Luck!

Congratulations JASON ESPERUM! You are our 1st winner in The Grenora School Foundation Fishing Raffle!!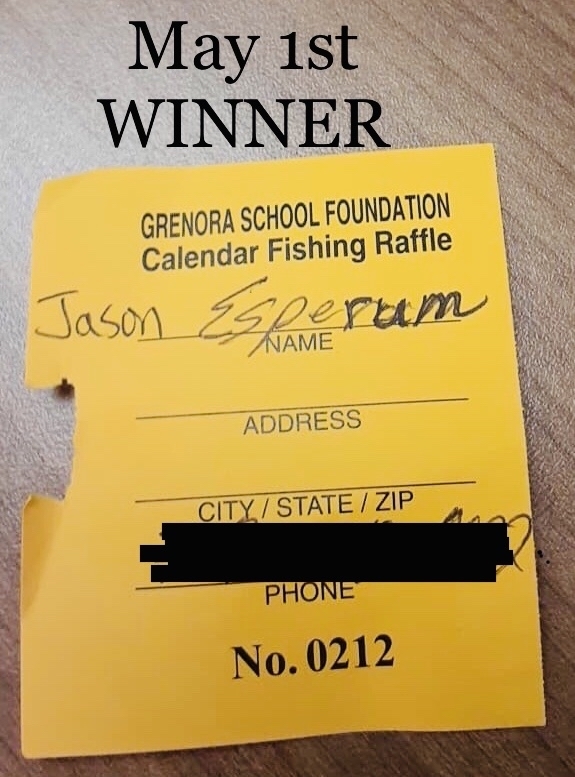 Today's Women want to remind you that both their Camp Scholarships and Senior Scholarships are due May 1st.



I'm sending out a BIG request to all parents, students and staff of the Grenora School District. The yearbook staff usually accumulates a lot of great photos throughout the school year that we can use for the yearbook pages and the school newspaper. These photos portray the student life inside our halls, classrooms, cafeteria, on sports arenas, the stage, club and class trips, and on the playground. This is where we need your help! Our opportunities were cut short due to COVID-19. If you have photos that you think would demonstrate either school subjects at home or athletics or music events from anytime during the school year (this includes all ages), we would like to see them as soon as possible. We won't be able to use all photos submitted but we will sure look carefully at every one before choosing. Photos must be taken in quality lighting and must be at least 300 dpi. We need team photos from elementary and junior high sports if you have any of those. We have a few students and staff who missed portrait day when Lifetouch came in the fall. PLEASE send me a digital image taken at home. The indoor portrait needs to be taken from the waist up with a solid background. Pretend the Lifetouch photographer is making you smile . We want a portrait in the yearbook for all students and staff! (If you are unsure whether a portrait was taken in the fall, I have that information.) Seniors, I sent an email a couple weeks ago to each of you with a few requests for photos, quotes, baby pictures and a staged photo of your "Most Likely To….." pose. Please email all photos to me at
stephanie.paine@gpsd99.org
. If you have a hard copy, I can scan it and return it to you. Contact me if that is what we need to do. The yearbook is student driven so we have one month to finish it up. The yearbook staff and I REALLY appreciate your assistance; we want to make the school annual a treasure that helps us remember all of the 2019-2020 school year. Thank you! Stephanie Paine

Wednesday April 22 Update: I want to send a BIG THANK YOU to parents, students, family members, community members, and staff for everything you are doing to continue the education of our children! Please let us know if you are having any trouble with assignments or technology.
https://www.facebook.com/grenorapublicschool/videos/686288325464028/
Have a great week everyone!!

Student grades K-6 please return all sold and unsold fishing raffle tickets to the school. You may send tickets with bus drivers, drop them off during lunch pickup or call the school to make other arrangements. Thank you for all your support!!


Wishing everyone a Happy Easter! Reminder there will be NO lunch/breakfast grab and go or delivery on Friday (4/10) or Monday (4/13).


Grenora Public School is joining other schools across the state in "Turn on the Stadium Lights." We will be turning on the football field lights tonight from 7:00-9:30 p.m. as a way to honor our students, staff, and community members in this time of distance learning while school buildings are closed due to COVID-19. These lights are a symbol of hope and an assurance that the students, families, and community members are in our hearts and on our minds. Thank you to to the Minnesota High School Activities Association for this idea!